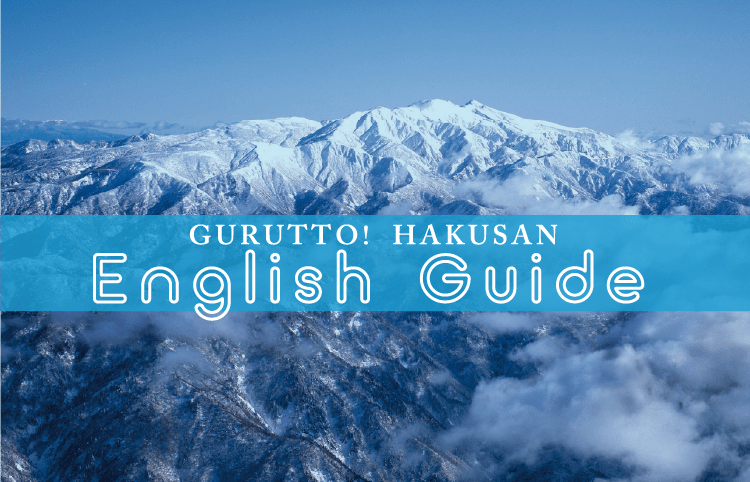 Kan Hakusan is the connected area surrounding Mt. Hakusan. From ancient days, Mt.
Hakusan was believed to be a holy mountain where the gods dwell. A huge mountain with an elevation of 2,702 meters that lie on the border between three prefectures, Ishikawa, Fukui and Gifu. Zenjodo or trails leading to the summit were built on each prefecture, which presently became a modern-day hiking trail.

Each community has a unique way of appreciating and enjoying Mt. Hakusan's history and culture. From sceneries to foods Mt. Hakusan has a lot to offer. Enjoy these Japanese landscape that has been appreciated for 1300 years. Enjoy and experience that extreme bliss on this journey.
Kan Hakusan area map